Sharon Callahan
CEO, CDM
A trusted advisor to senior healthcare executives and a dedicated mentor to colleagues around the world, Sharon Callahan is known for being an agile, entrepreneurial, and global C-suite executive with a proven track record of leading diverse teams through uncertainty to extraordinary results.
Prior to becoming CEO of CDM in April of 2020, Sharon was CEO of TBWA\WorldHealth, a healthcare advertising agency network she founded in 2016. Under Sharon's leadership, TBWA\WorldHealth has quadrupled in revenue, grown to 12 offices across the globe, and was named 2019 Agency of the Year by Medical Advertising News. Sharon also serves as Chief Client Officer of Omnicom Health Group, the world's largest network of healthcare communications companies.
In 2019 the Healthcare Businesswomen's Association (HBA) recognized Sharon as its Woman of the Year. She has also been honored by the Arthritis Foundation, and has appeared three times on the prestigious PharmaVOICE list of the 100 Most Inspiring People in the Life Sciences Industry. In 2018, Medical Advertising News selected Sharon as it's Industry Person of the Year.
Sharon is an active board member of several corporate and philanthropic institutions, including: LGBTQ Victory Fund (Chair), HBA Advisory Board, the Medical Advertising Hall of Fame, the Arthritis Foundation, Women Against Alzheimer's, the American Association of Advertising Agencies (4A's) Government Relations Committee, and the Coalition for Healthcare Communications.
A frequent speaker on the power of women's authentic leadership, Sharon co-founded and continues to champion Omniwomen and OpenPride, Omnicom's employee resource groups, designed to foster the full potential of women and LGBTQ+ people within the company.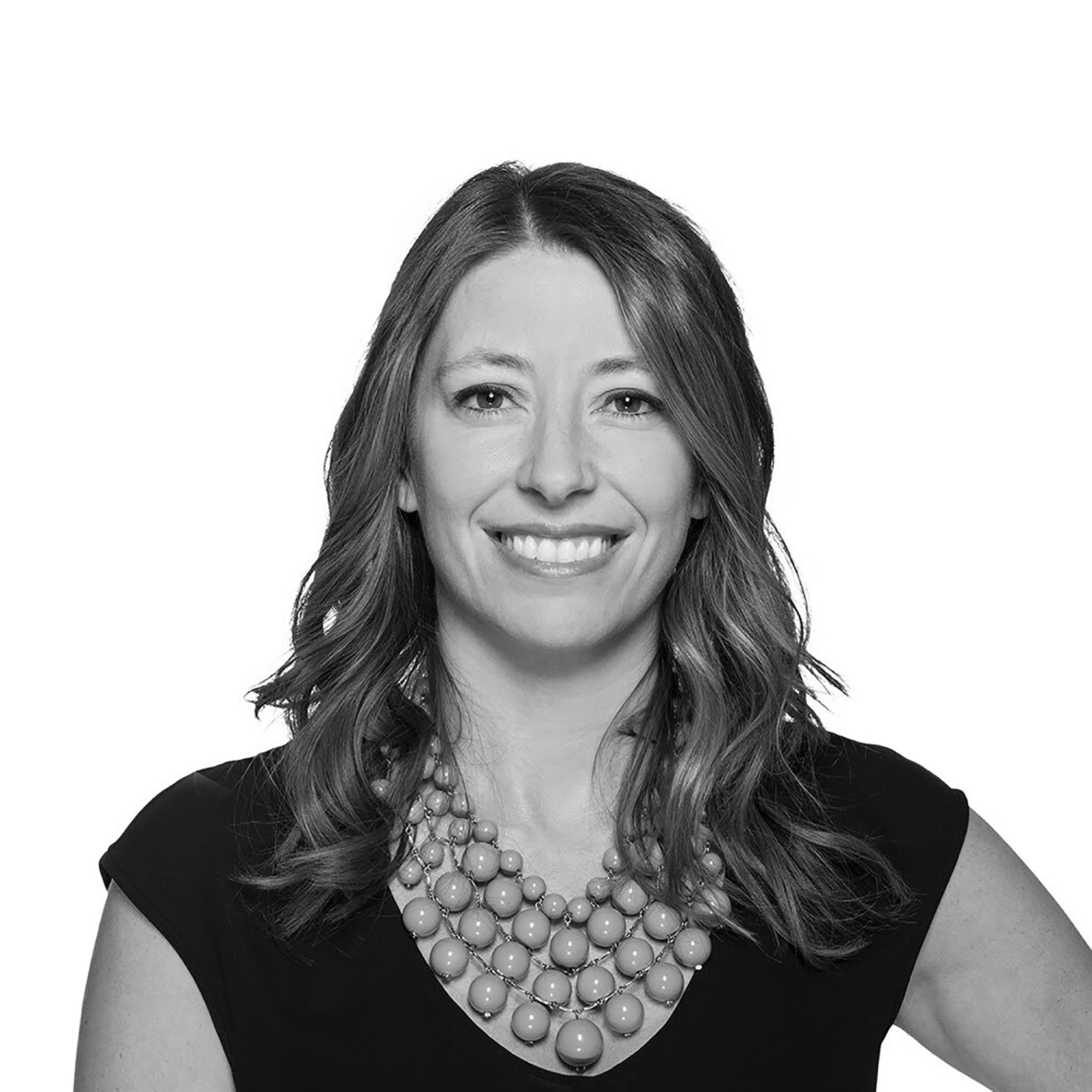 Kristen Gengaro
President, CDM New York
As President, Kristen has responsibility for providing overall leadership for internal teams, clients, and the external marketplace. She has a BA in Biology and a BS in History of Science in Medicine from Yale University — and has dedicated her career to the pursuit of better health for all.
During her 18 year career, Kristen has worked in 3 functional disciplines, namely professional promotion, digital strategy, and medical education. This well-rounded background has allowed her to serve clients in a global brand stewardship role—building strong relationships with partner agencies and putting the brand first in all engagements.
In 2016, she was in the inaugural class of the MM&M Hall of Femme, which honored the most senior female leaders throughout the healthcare industry who have made an impact in marketing and communications in the past year. Kristen was part of the Med Ad News Brand Team of the Year for Sovaldi in 2014 and Harvoni in 2016.
Her brand leadership experience ranges from launching first-in-class products and marketing in specialty categories to positioning late-entrant products and exploring differentiation for parity agents. Her launch experience includes Sovaldi and Harvoni for HCV—both of which shattered records for pharmaceutical launch performance. Prior to her tenure in pharmaceutical marketing, she worked as a research scientist with a focus on endocrinology.
Kristen is personally and professionally committed to organizations that sustain the promise of improved health for individuals, families, and the larger community. She is involved in numerous alumni committees and charitable organizations and is especially proud of her work in Rwanda with Komera—a nonprofit dedicated to building self-confident women through education, community, and sport.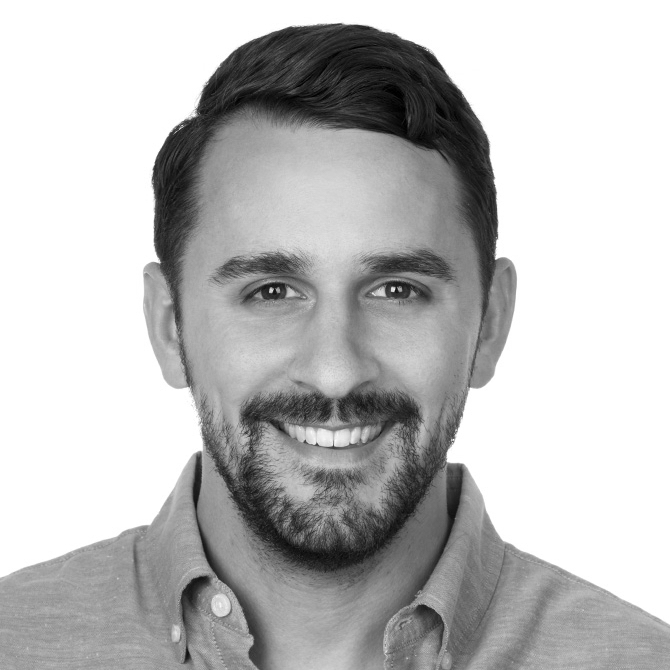 david stemler
Executive Creative Director, CDM
David began his career at the Huffington Post, learning how to stay one step ahead of digital content trends just as the nascent world of new media was taking shape. That experience provided the foundation for his career in marketing, where he has developed a reputation for crafting award-winning content capable of breaking through the attention economy to truly connect with professionals and consumers.
With more than a decade of agency experience, David has had a hand in everything from blockbuster launches, to startup acceleration, to productization, to the genomics revolution, to the advent of connected care—across almost every conceivable category in health. In that same time frame, David has produced work that has garnered attention and accolades such as "[the speakership] everyone's talking about" at Cannes Lions, as well as shortlists and wins at shows including D&AD, Lürzer's, the Clios, the Global Awards, and The Creative Floor. David also co-wrote a branded short film that is now in contention for an Oscar nomination called Instant Doctor. The film has already won Best Picture, Best Screenplay, Best Voice-Over, and much more at numerous prestigious film festivals around the world.
Prior to his time in senior leadership, David was awarded Best Young Talent at The Creative Floor Awards, shortlisted as a Rising Star at the IPA Best of Health Awards, and recognized as a Future Famer at the Medical Advertising Hall of Fame. That said, his greatest accomplishment to date is yet to come: David and his wife are expecting a daughter in February. He can't wait!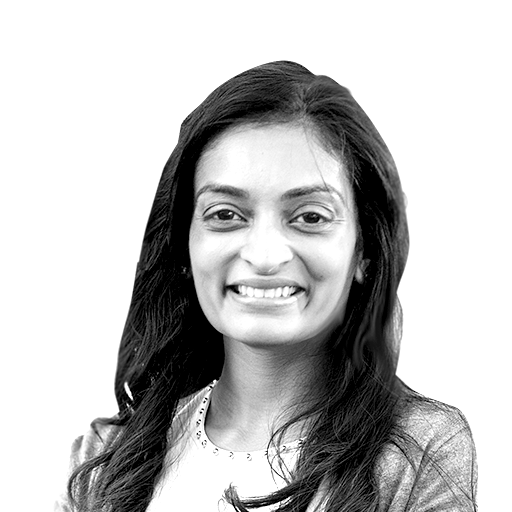 Deepa Patel
Chief Strategic Officer, CDM New York
Deepa Patel is a passionate champion of great people and disruptive ideas. She is a direct and empathic leader known for her ability to influence change and develop high-performance cultures. Skilled at building and managing teams with diverse specialized skills from creative technology to analytics and social, she is able to facilely navigate increasingly complicated client needs and sophisticated marketing landscape.
Deepa has more than 20 years of experience across a wide range of categories including luxury, finance, tech, B2B, healthcare, retail, and consumer products. Some of her most notable work includes leading Kotex's brand transformation which resulted in record-breaking sales growth globally, working with American Express to develop its global content strategy, and leading Neutrogena's digital transformation efforts.
Deepa lives in Brooklyn Heights with her husband and two highly energetic boys.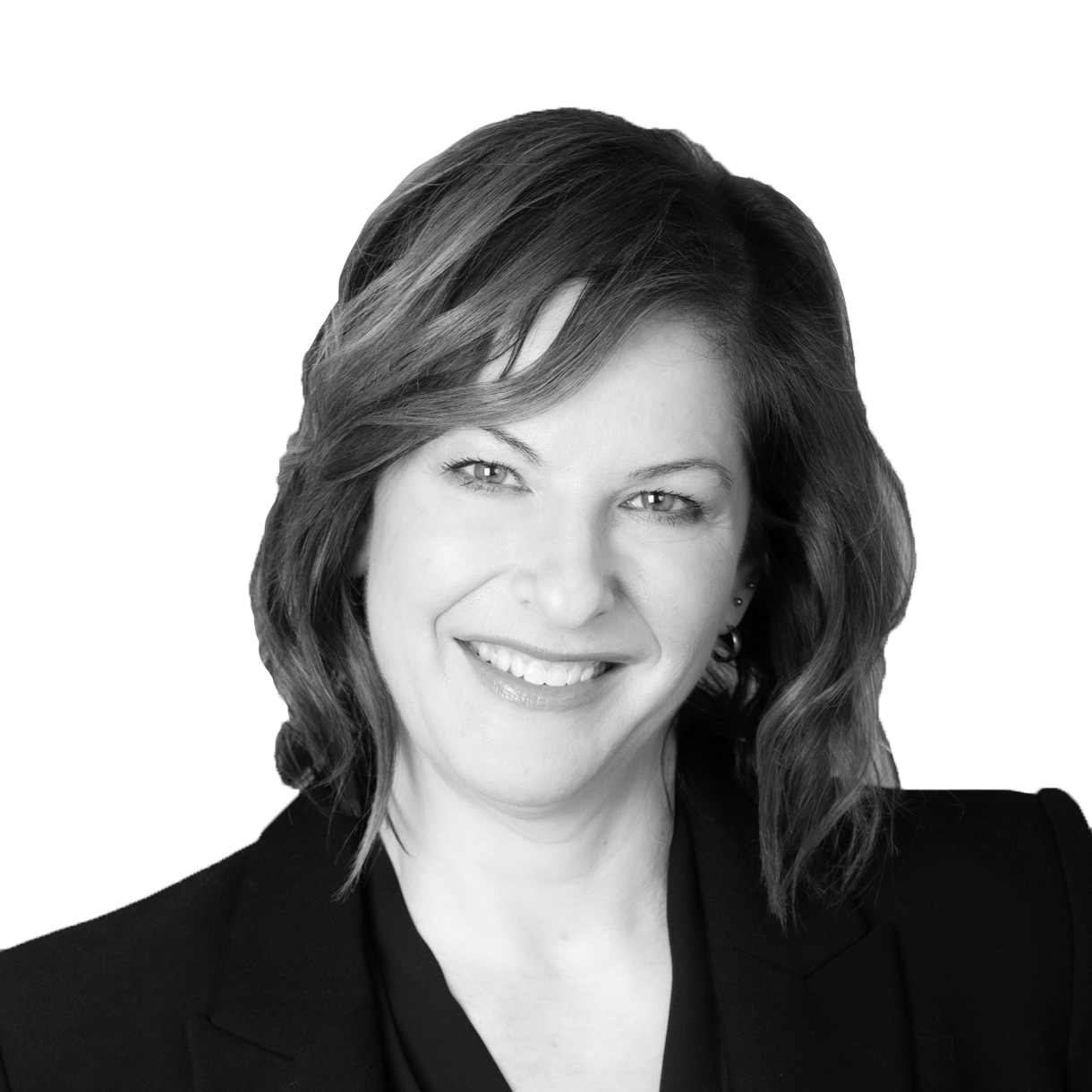 Tatiana Lyons
Managing Partner, CDM New York
Tatiana sets the vision for the agency team, leading her clients and team to flourish, and to do breakthrough work that changes lives for the better.
Known for building long-standing, healthy client partnerships and talented teams, Tatiana's approach creates a culture of bold creativity and excellence. At CDM, she leads the team to reinvent what's possible, helping her clients to meet and exceed their brand's goals.
Tatiana's expertise in launching and growing pharma brands spans geographies and therapeutic categories, from oncology to CNS, anti-thrombotics, respiratory, GI, and vaccines, working with clients including Merck, GSK, BMS, Sanofi, J&J, Novartis, Teva, and Eisai.
Prior to joining, CDM, Tatiana was Associate Managing Partner at W\LDTYPE, at TBWA\WorldHealth Company, Director of Client Services for McCann Torre Lazur and Chief Talent Officer for McCann Health North America.
Tatiana is a two-time Professor at Omnicom Health Group's prestigious Oncology University, ONC|U, which is building OHG's bench of top oncology talent. She is a member of the Healthcare Businesswomen's Association and a past HBA Rising Star.
Tatiana considers herself a global citizen – she speaks 3 languages, her husband speaks 2 different ones, and her kids are learning another – all of which is very helpful no matter where they find themselves. She loves jazz, is a Girl Scout leader, and an active supporter of Essex County, NJ's MEND (Meeting Essential Needs with Dignity). Tatiana lives with her family in South Orange, NJ.